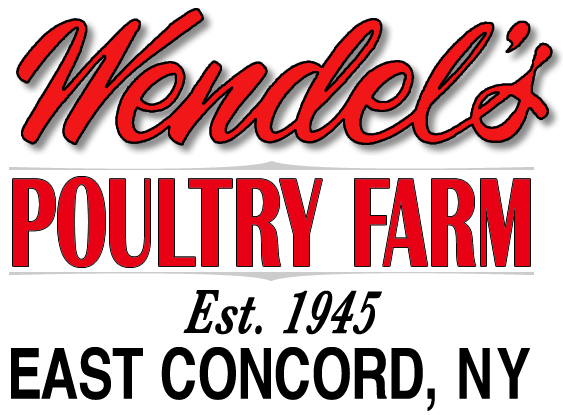 Regular SUMMER Store Hours:

Closed Monday
Tuesday 2pm-5pm
Wednesday

9am-5pm




 Thursday

9am-5pm




Friday 9am-5pm


Saturday 9am-3pm

(bbq start @11)
Sunday 11am-5pm



Like us on Facebook!
(716)592-2299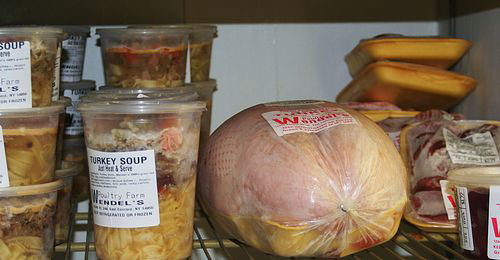 Poultry prices may change weekly,
Please call 716-592-2299 for pricing or to Order!
Whole Roasters
Whole Roaster Chickens
Whole Broilers
Whole Broiler Chickens
Chicken Thighs
Chicken Thighs – Pre-packaged
Chicken Giblets
Pre-packaged – 1lb packages
8-Piece Roaster
8-Piece Roaster Chicken
8-Piece Broilers
8 – Piece Broiler Chickens
Chicken & Turkey Pot Pies
Pot Pies made with fresh poultry from Wendel's, vegetables, gravy and homemade dough! Turkey Pot Pies Unavailable until December
Rock Cornish Game Hen
Small Hen ranging in size from 1-3lbs
Chicken Drum Sticks
Chicken Drum Sticks
Split Chicken Breasts
Split Chicken Breasts – Trimmed, Bone-In
Skinless Boneless Chicken Breasts
Split Boneless Chicken Breasts – Trimmed
Turkey
Whole Turkeys, Breasts, Thighs, and Drums
We also carry a complete line of commercially raised poultry products.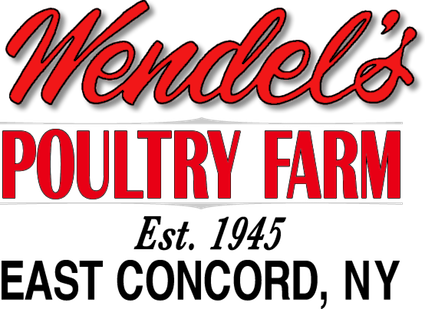 This website, all text and images,
Copyright© 2018 Wendel's Poultry Farm
No use permitted without permission