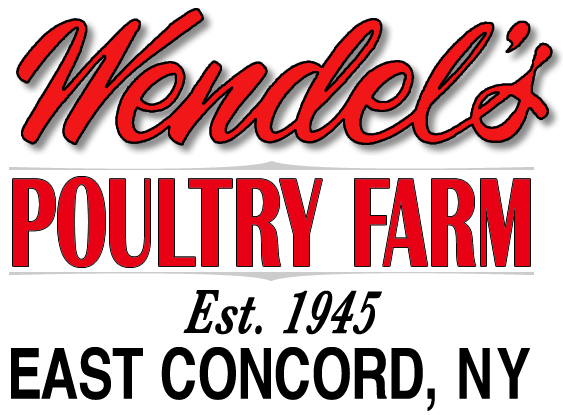 Wendel's Poultry Farm offers so much more than chicken barbecues.
Fresh and frozen poultry, maple and other great products!
Phone:  716-592-2299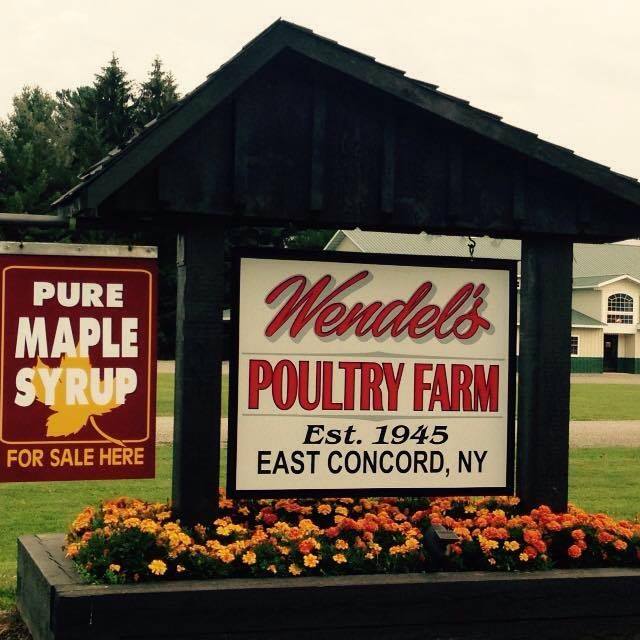 The History of Wendel's Poultry Farm
The farm was started by Nick Wendel in 1945, who later passed the torch to his son Ron. Ron's sons, Marty and Dave now carry on the tradition and high standards set by their father and grandfather.  Marty and Dave are now passing along these traditions to their sons; Nick, John, and Ron. 
We raise all grain fed chickens and turkeys which are processed by us and then sold in our store. Along with fresh and frozen poultry we also have an assortment of other products we sell. 
Our chickens and turkeys are raised on barn floors. These barns are well ventilated and are kept at a comfortable temperature for our poultry. We feed our chickens and turkeys only a whole grain diet that is specially blended for us. There are no growth stimulants or hormones added or any animal byproducts in this feed. There is also a constant supply of fresh water to all the barns. We process poultry using just fresh water. There are no preservatives or self-basting oils added to our poultry. 
 MAY THROUGH OCTOBER
Saturday 11am-3pm
Sunday 11am-5pm
Call for catering information.
Walk through rows and rows of pumpkins to find your favorite! Apples, cornstalks, gourds and more!
Rice Coal & Pellet Stoves
Dave Wendel & Sons has been the number one source for wood pellets, coal and coal stoves for Western New York since 1993.
Authorized dealer of Blaschak, Dry Creek Products, and Keystoker.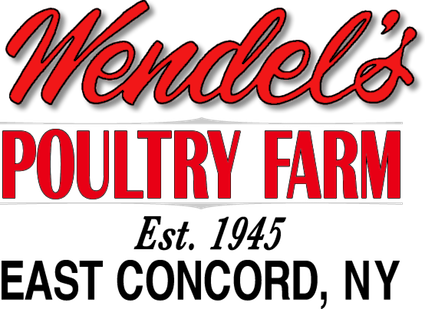 This website, all text and images,
Copyright© 2018 Wendel's Poultry Farm
No use permitted without permission